Masterclass Brand Identity Suite
Masterclass Brand Identity
Full suite of visual identity including color story, logo iterations, icon lexicon, website landing page.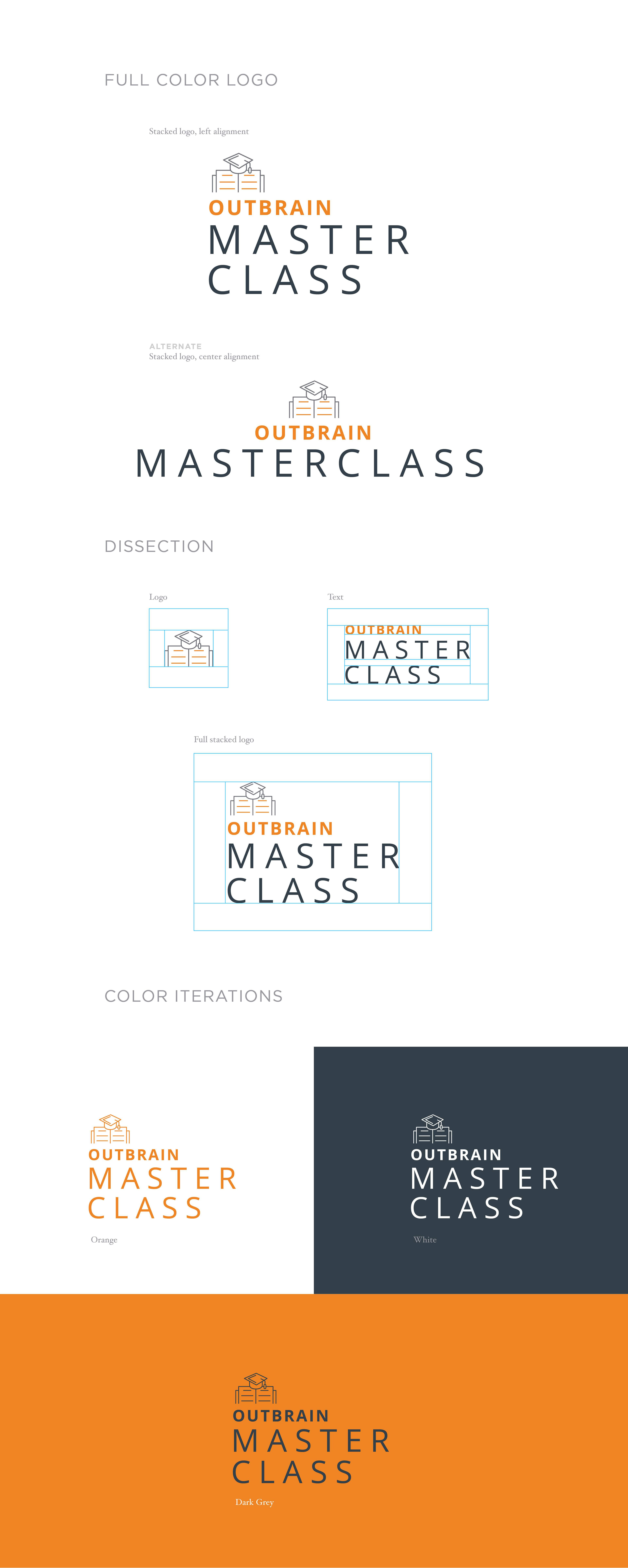 Typography is a powerful visual tool that allows us to add structure to complex documents and communications.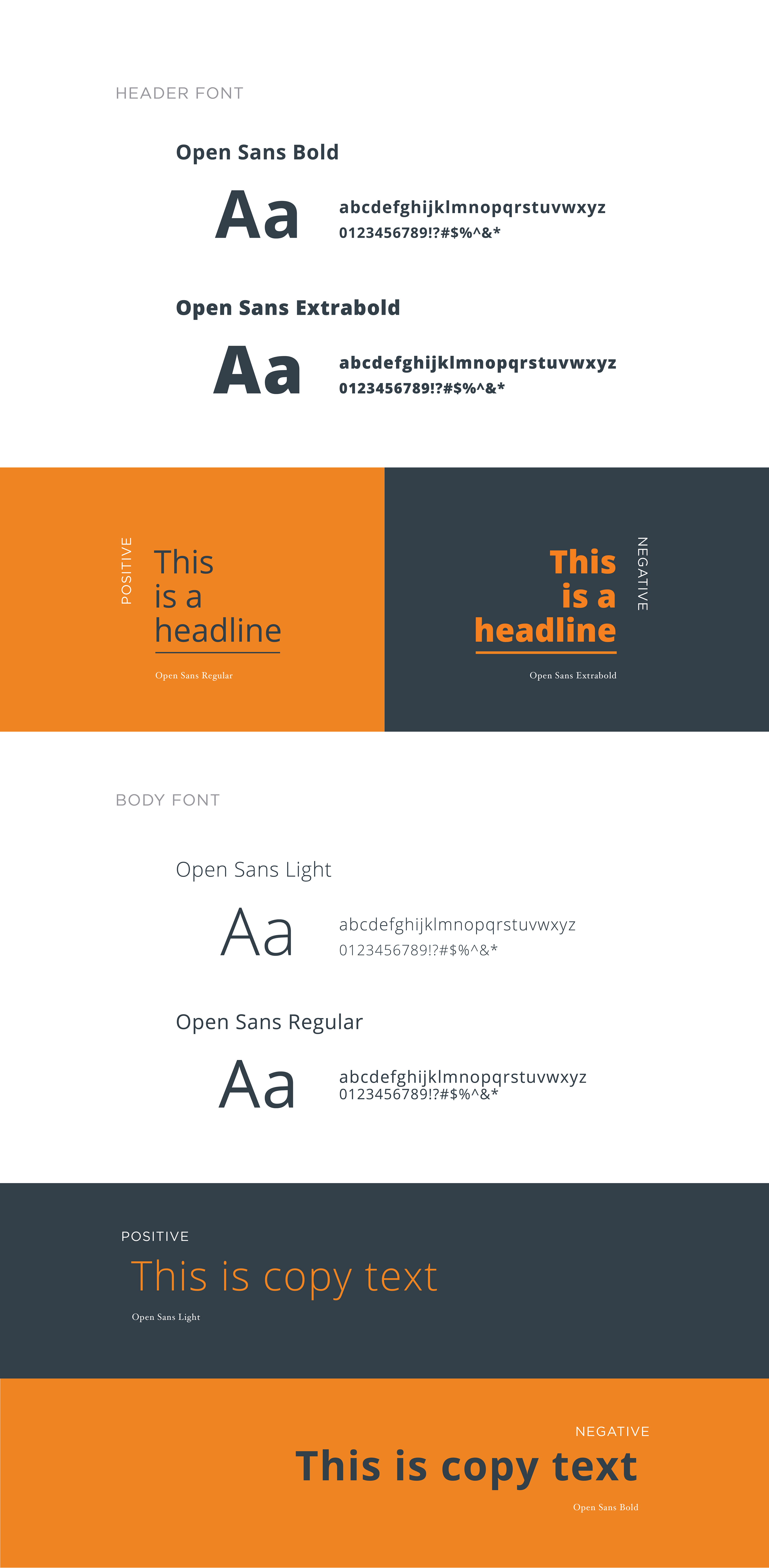 When it comes to communicating the Outbrain brand, color is quintessential. 
Consistent use of color will help us make our communications even more recognizable to our audiences.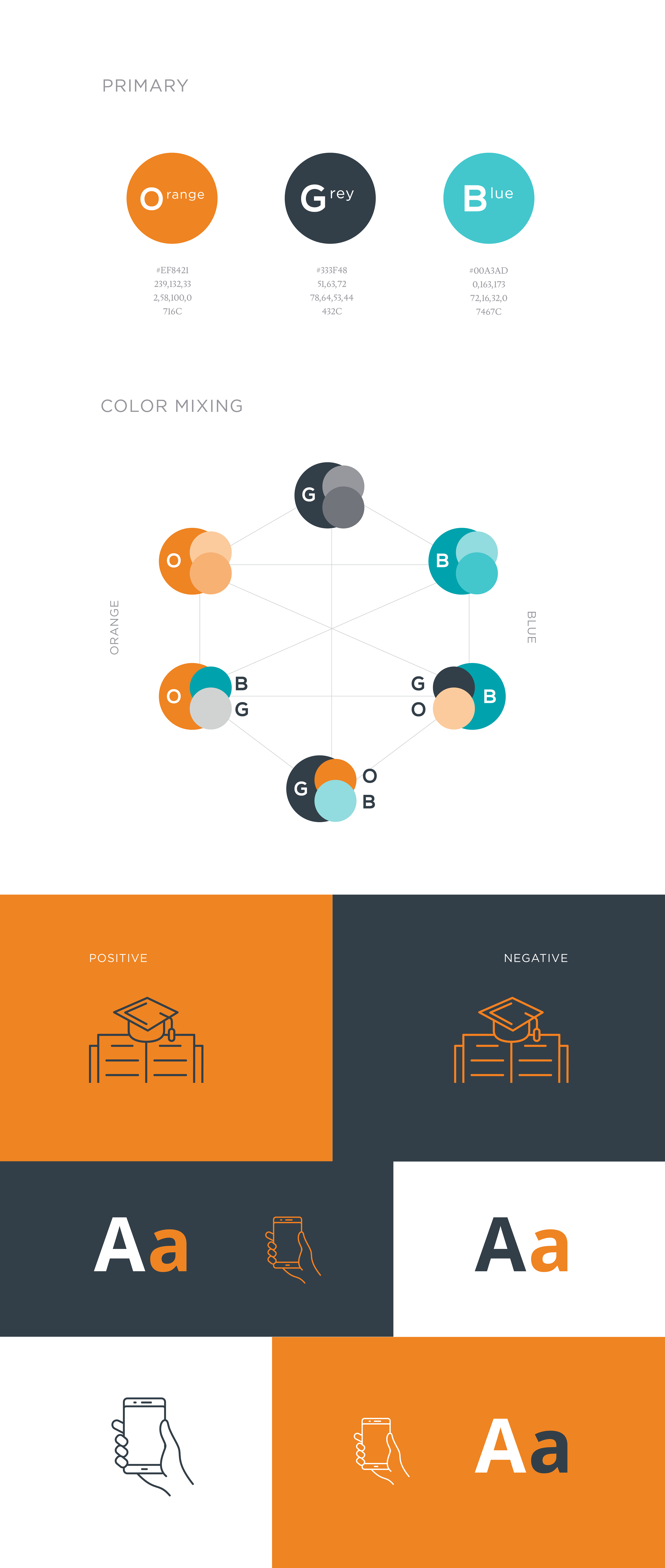 Icons can be used in all design mediums to call attention to special information. 
The style of the icons is light and simple, complementing the typography palette.