BC Mallorca Identity Suite
Canyamel, Mallorca | Fall 2016
The Outbrain Brand Council is a private assembly of advertising executives whose goal is to advance digital 
storytelling and content marketing through applied strategies and technologies. 
It convenes twice a year, starting with an all-expense paid kickoff event at the exclusive Park Hyatt Mallorca, 28 September to 30 September, 2016.
01 |

Color Palette
​​​​​​​

The elemental palette was inspired by the late fall Mallorquin countryside, palms indigenous to Mallorca and the spirit of escapism.

A few alignment and stacking options.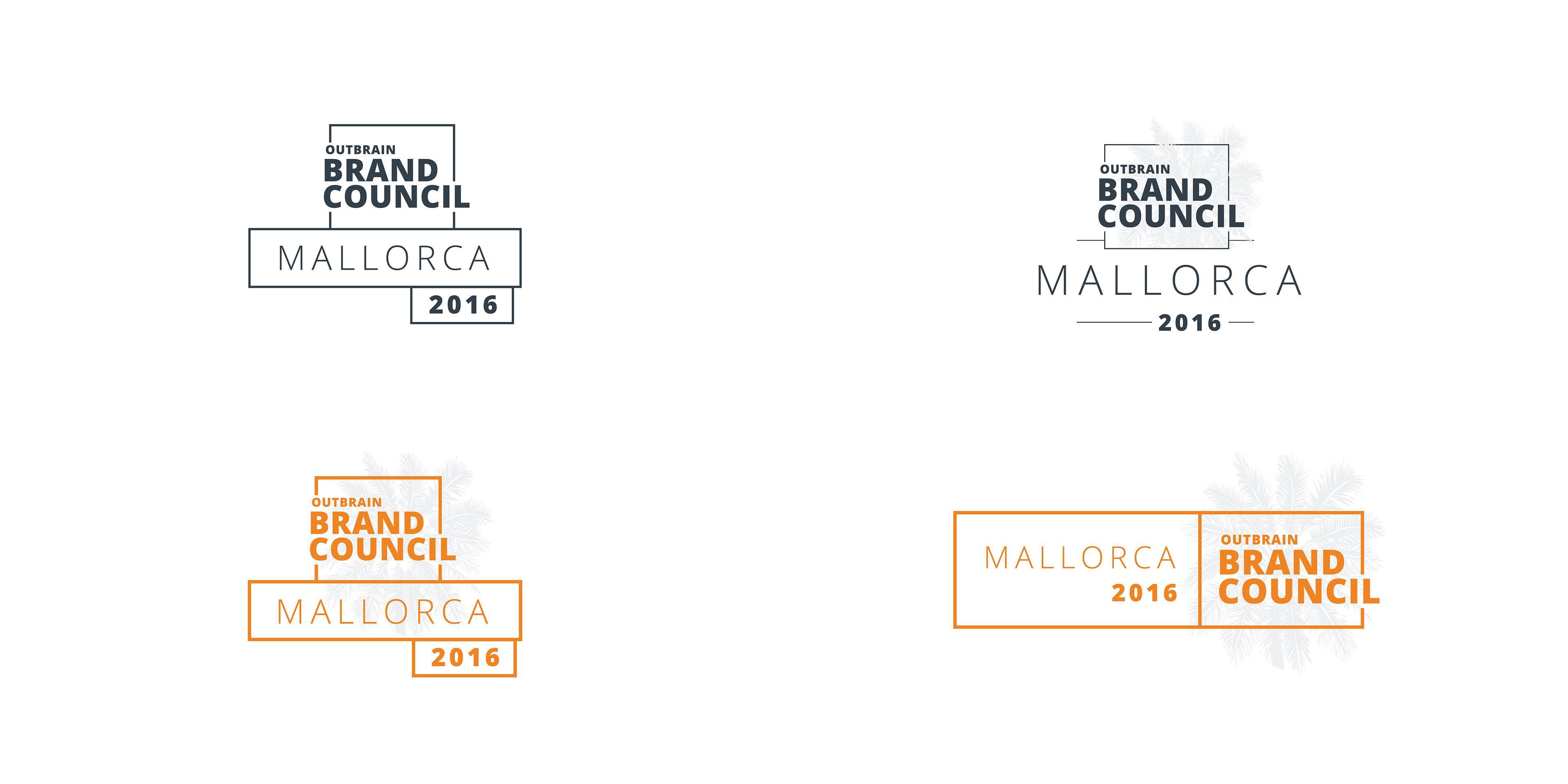 Attendees of this summit were provided with a suite of printed materials including a welcome note + itinerary, name badge and t-shirt.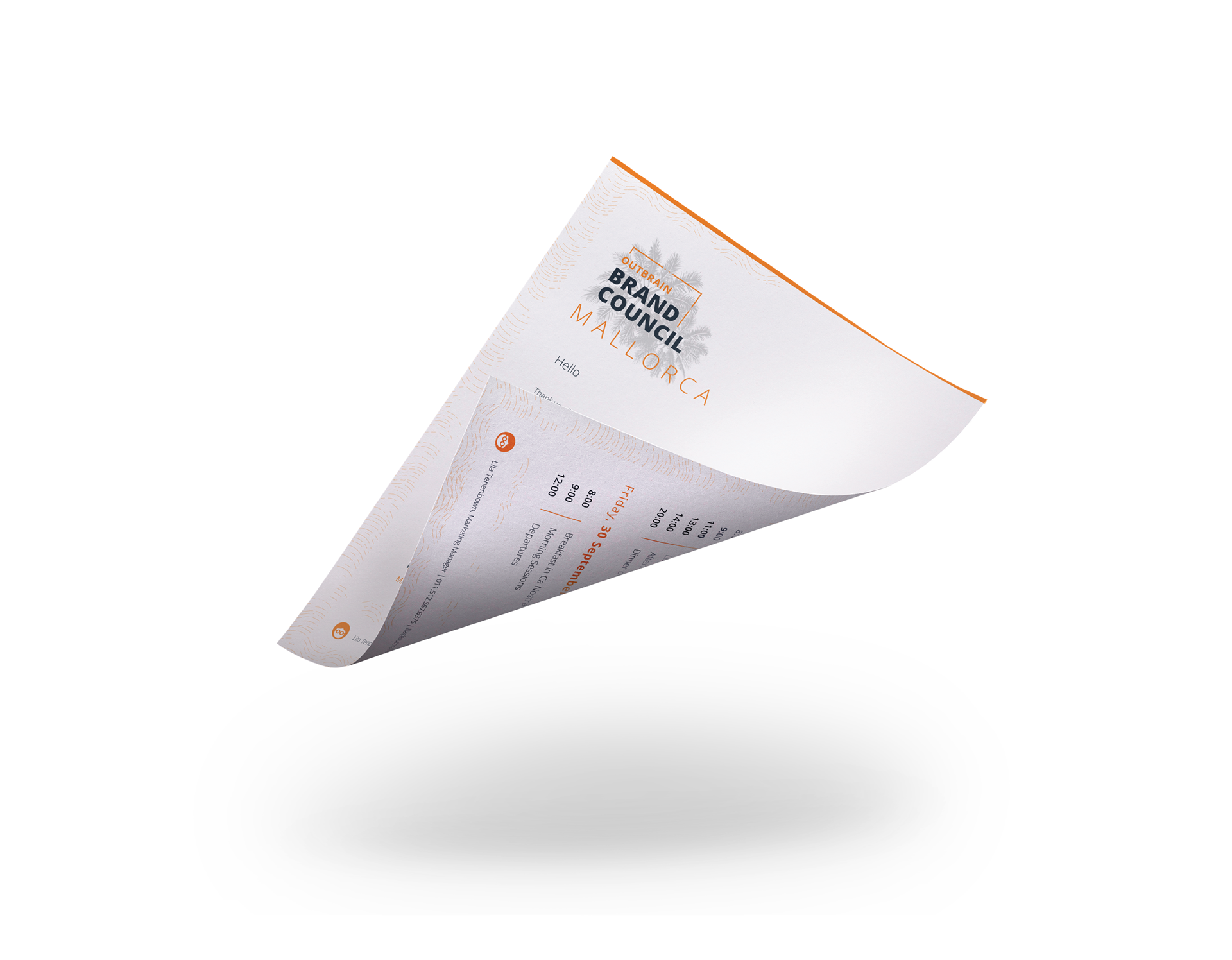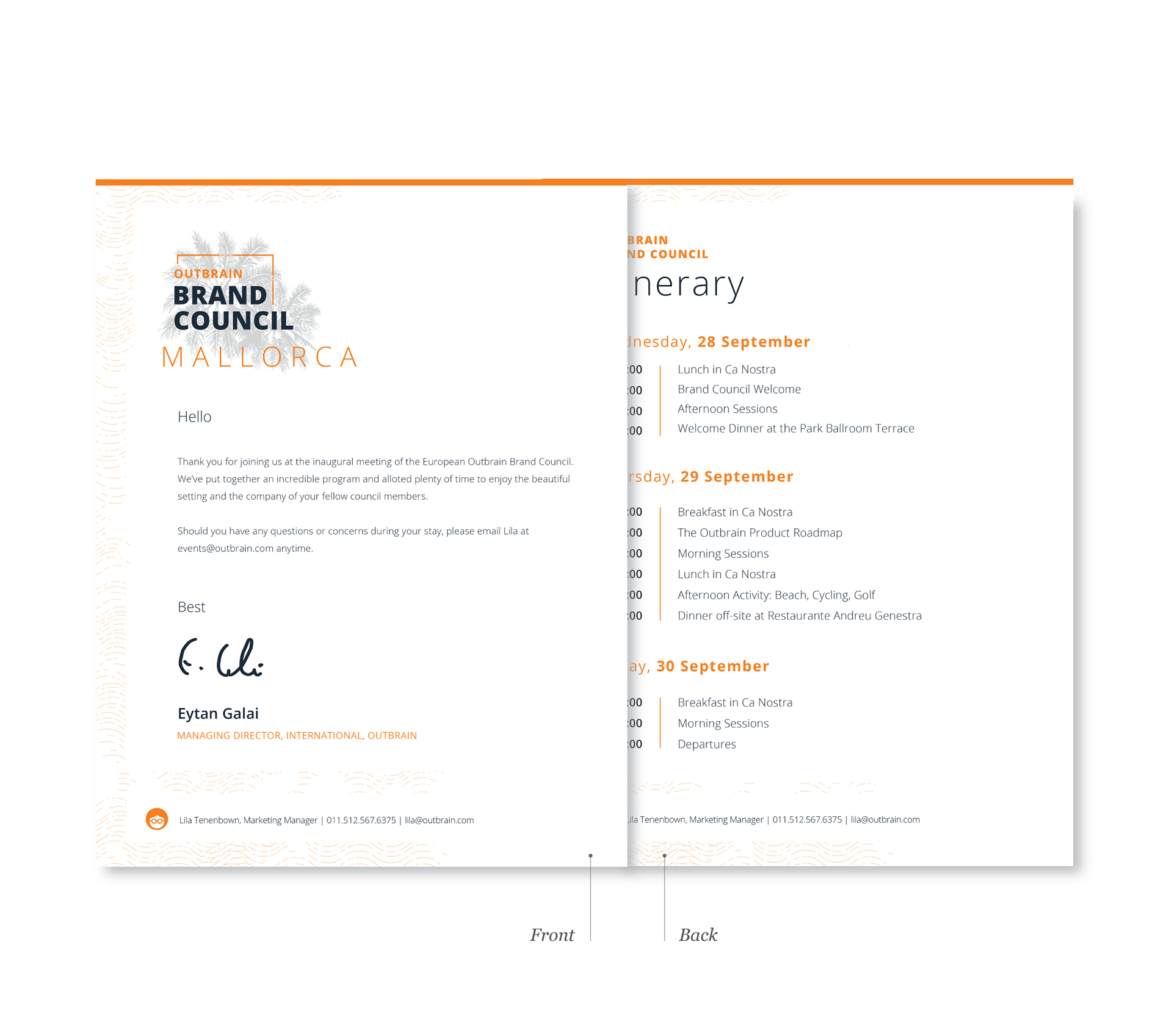 Alternative Apparel Peruvian Pima Cotton, 4-color Screen Print.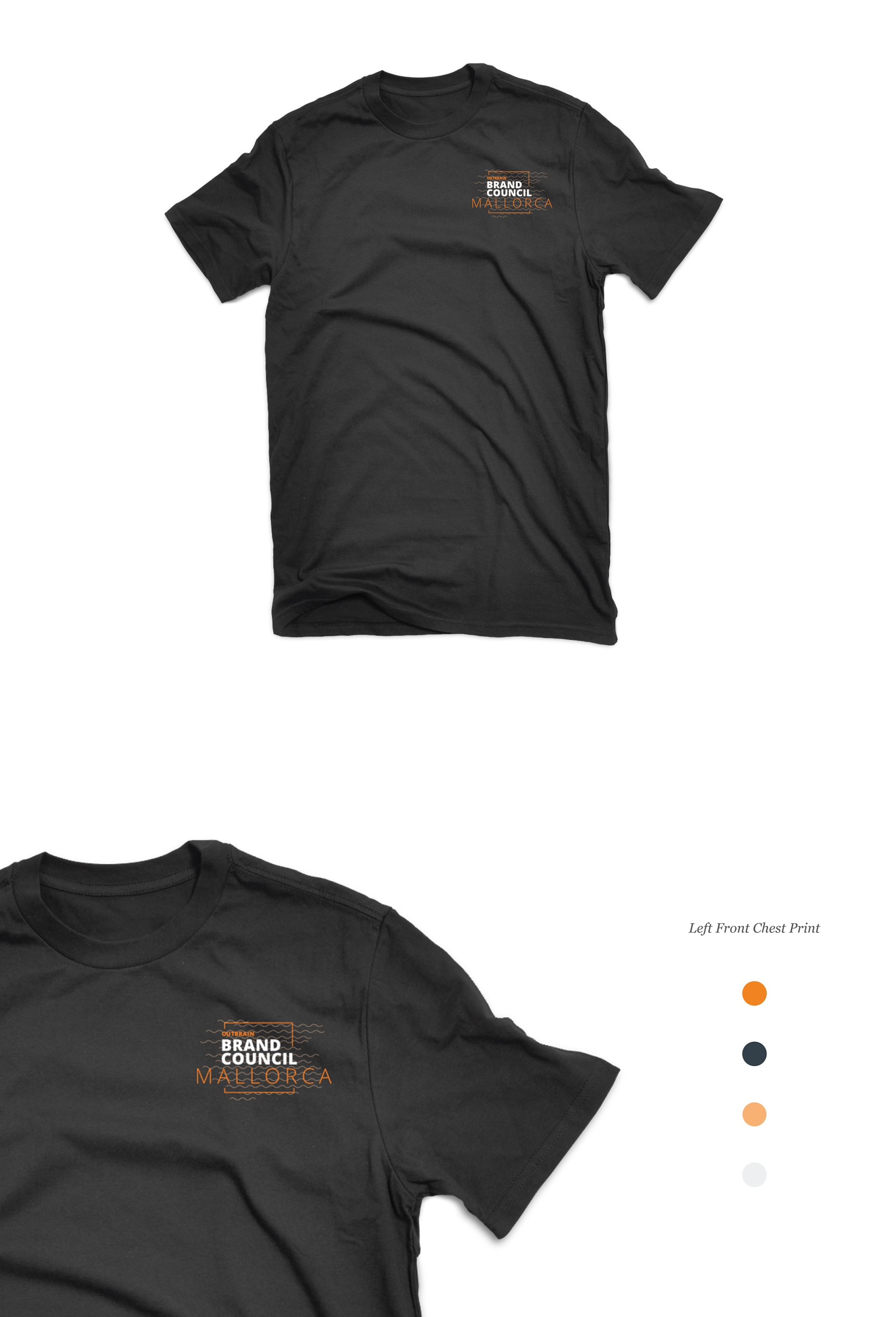 A landing page was created to host all dates, venue information, past seminar successes, agendas and speaker information.